Truck Mounted Concrete Pump Successfully Applied in New Proj
  Along with the roar of construction machinery, at 9:00 am on November 2nd, the first section of concrete pouring for a Road Power Pipeline Project in Henan was carried out. The picture shows our truck mounted concrete pump in operation.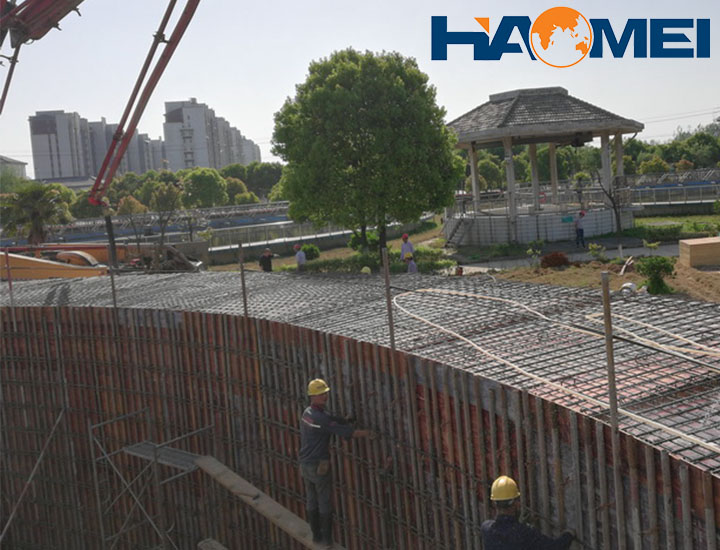 The truck mounted concrete pump we produce integrates the functions of driving, pumping and fabric. It is simple and flexible in operation. It can meet requirements of narrow construction sites, pavement layer pouring, bridge pier and roadside under different working conditions as well as concrete pumping and pouring construction in different industries and different occasions such as facilities and prefabricated beams. We adopt a concrete pump agitating and sealing device to improve the service life of the agitating device. The truck mounted pump's lightweight balancing arm frame can moves along stable directions and realize automatic concrete pouring tasks. This demonstrates overwhelming advantages of our pump trucks.
  Our concrete pump trucks have a special chassis design, a compact structure and a control system of full hydraulic drive. Featured in flexible configuration and good adaptability, the whole pump has only one power system, one frame and one drive axle. It has low cost, excellent performance and powerful driving system. The use of domestic high-power engine provides powerful power for the equipment and avoids the limitations imposed by the power grid. The double pump and double circuit hydraulic system are adopted, and the main pump oil passage and the distribution valve oil passage are independent from each other. In a word, the pump system is simple and reliable.