What Will Work with Mini Concrete Mixer With Pump
The
mini concrete mixer with pump
needs some mechanical equipment to work together during construction. The most common is the combination of mixing pump motor, piping, forklift, etc. Lets have a look together.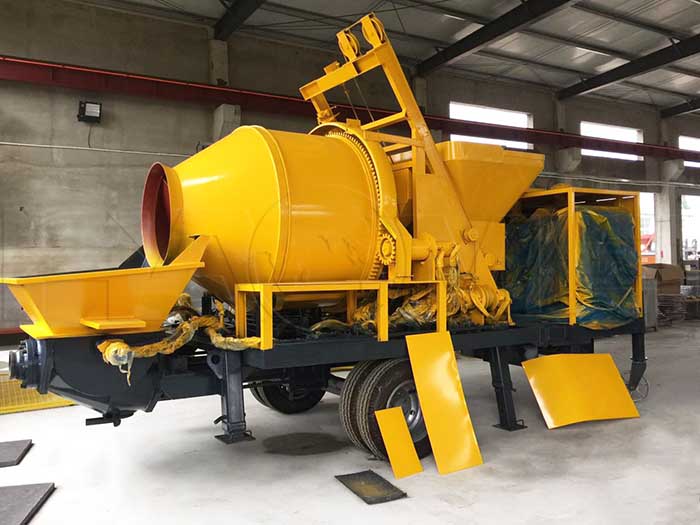 The frequently used diesel generator set is a small power generation equipment, which uses diesel fuel as the prime mover to make the generator generate electricity. The whole unit is generally composed of diesel engine, generator, control box, fuel tank, start and control battery, protection device, emergency cabinet and other components.
Diesel generator sets are intermittent operation power generation equipment. If it runs continuously for more than 12 hours, its output power will be about 90% lower than the rated power. Concrete machinery like trailer line pump, truck mounted concrete pump, boom pump uses it as backup power sources or temporary power sources.
Diesel generator sets have low power, but because of their small size, flexibility, light weight, complete supporting facilities, easy operation and maintenance, they are widely used in mines, railways, field construction sites, road traffic maintenance, as well as factories, enterprises, hospitals, and engineering industries.
Loaders are common things in our lives, especially in places where roads and houses are built. Loaders are mainly geotechnical engineering machinery, which are widely used in road, construction, hydropower, mining and other construction projects.
Different auxiliary working devices can also be installed to bulldoze and lift other objects, especially in the construction of high-grade highways. Loaders have the advantages of fast working speed, high efficiency, high mobility, light operation, etc., and are the main supporting equipment for earth and stone works in engineering construction.
Haomei Machinery is a big construction machinery manufacturer. Welcome to leave message below to inquire
concrete mixer pump price
.